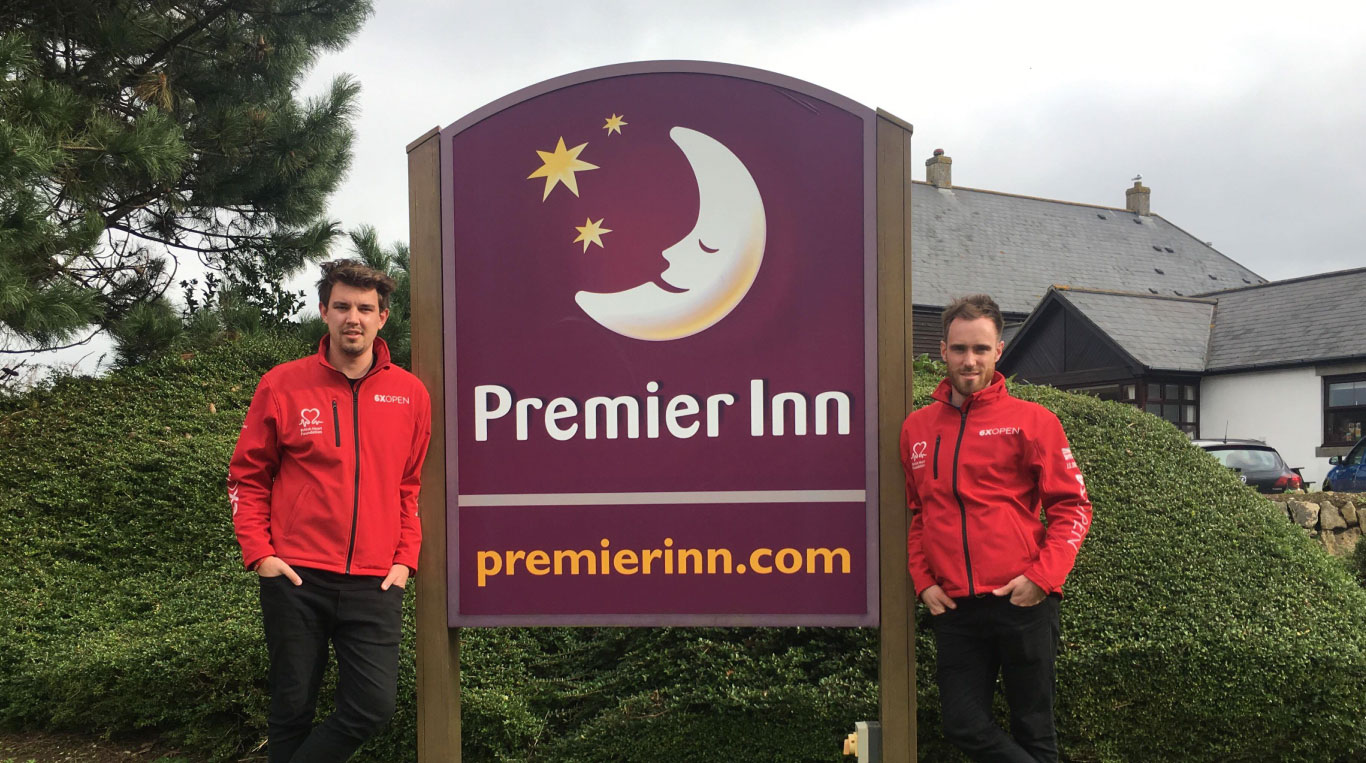 PREMIER INN JOIN AS 6XOPEN ROAD TRIP ACCOMMODATION PARTNERS
Hotel giants, Premier Inn have joined support of the 6XOPEN campaign as UK road trip accommodation partners in 2017.
The SIX TIMES OPEN UK Road Trip begun on the 10th October 2017 and the twins set off from John O'Groats in Northern Scotland in Linda, their trusty Peugeot 205, on a journey ending at the Lands' End, the southernmost point of England. The core aims of the UK road trip were 5 fold.
– To engage with BHF shop volunteers across the UK and share impact of funds to patients and research
– To engage with BHF  clinical researchers in centers of excellence across the UK to show impact of research
– To engage with heart patients and warriors across the UK and share struggles and experiences together
– To engage with SIX TIMES OPEN campaign partners who have supported BHF and twins so far
– To engage public with campaign story over 21 day period across UK
The route of the 21-day trip was far from direct and twisted though Scotland, England and Wales and would not have possible without the generous support of accommodation courtesy of Premier Inn.
Premier Inn are Britain's biggest hotel chain, with over 750 hotels across the UK, ideal for families, business and leisure and with such heritage and pedigree, it is a pleasure to welcome Premier Inn to our list of campaign partners in 2017!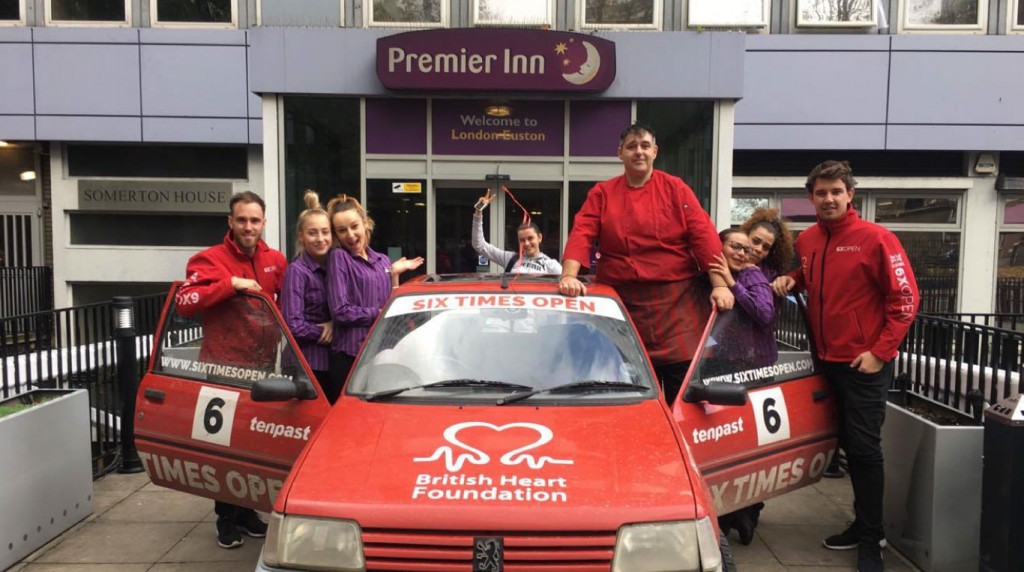 Having traversed the UK in 21 days, and visited over 13 Premier Inn's we can truly testify to the amazing teams working tirelessly both in front and back of house to ensure the best possible experience and nights stay.
Their years of experience in providing the perfect night's sleep was clear and at each stop the team were met by fantastic and fun staff and left each morning, well rested and ready for the day ahead!
We want to thank Premier Inn for their support of the campaign and Road Trip and look forward with anticipation to further partnership during the rest of the campaign journey!