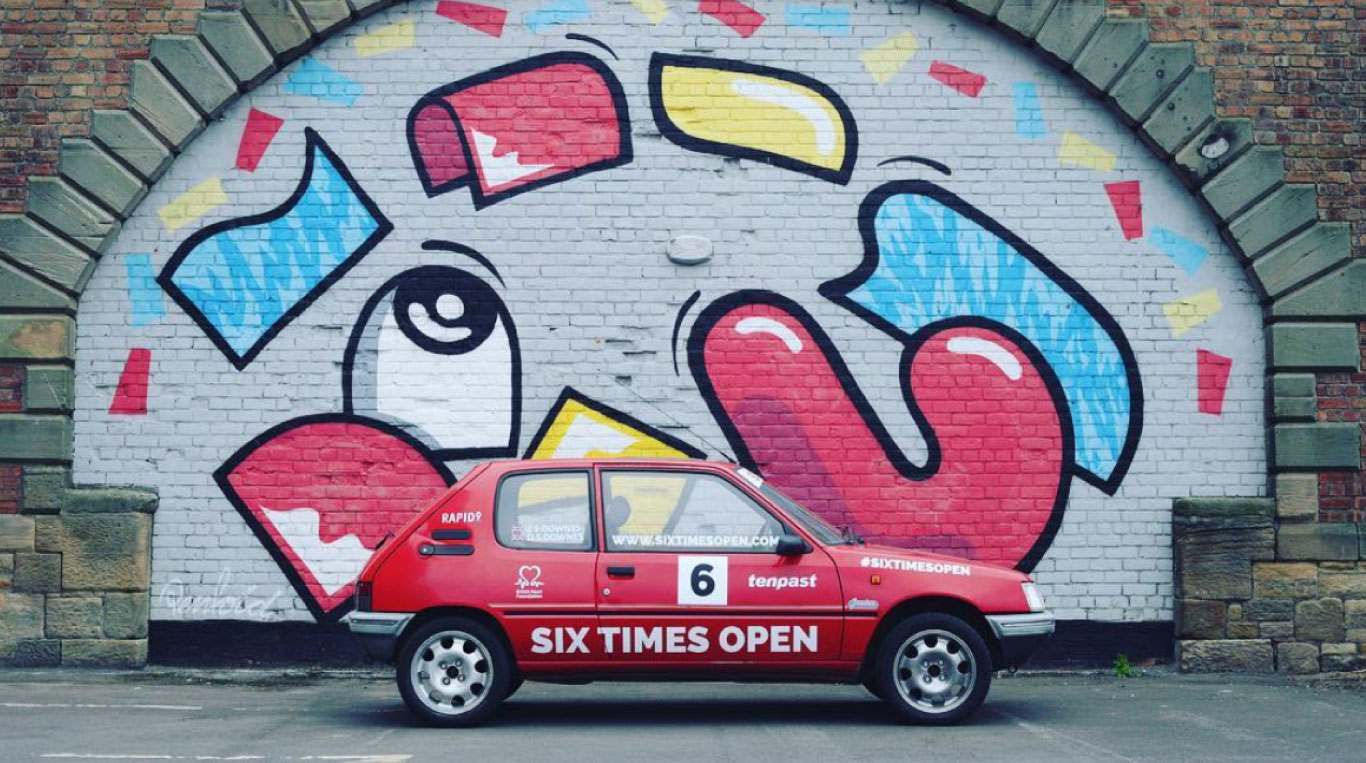 LINDA HEART JOINS SIX TIMES OPEN & BHF TEAM IN FIGHT FOR EVERY HEARTBEAT
We're excited to be able to welcome Linda Heart as the latest member of the SIX TIMES OPEN team. She's mischievous, fun and always up for an adventure and will be taking a leading role in marketing and event logistics for the remainder of the campaign in 2017.
Born in France in 1993, she grew up in the south and quickly and developed great temperament and was fully comprehensive by just 10 years old! In 2002, she left France and moved to London but found the busyness intolerable and in the summer of 2005 she moved to York. York suited her much better, the sweeping countryside, the rolling hills and the open roads!
Linda had been following the campaign for months and wanted to help and on hearing that there was need for events and marketing support she jumped at the chance! She enjoys Beethoven, ginger beer and sunset drives and is an avid supporter of the British Heart Foundation, continually wearing red on behalf of the lifesaving research.
It really is great to welcome Linda to the SIX TIMES OPEN team, look out for her this summer.
Follow her here: @LindaHeart205, and when you see her, don't forget to share a picture with us at #SIXTIMESOPEN
Watch LINDA'S introduction here.